Nextorch WL10 is a reasonably priced, bright and light weapon light with rail mount.
I don't go to details about the lamp itself, please refer this review http://www.laymanslights.venturous.org/blog/2013/09/nextorch-wl10/
The issues with the lamp are:
The switch can toggle (turn ON / OFF) from recoil (or simulated recoil by slapping)
Sometimes the power switch doesn't click, i.e. the lamps work only as push activated, not toggled on
We took the lamp a little apart to see if these issues could be fixed. Some investigation revealed that the switch not clicking appeared to originate from that the switch was not re-set. I.e. the lever did not relieve the switch enough.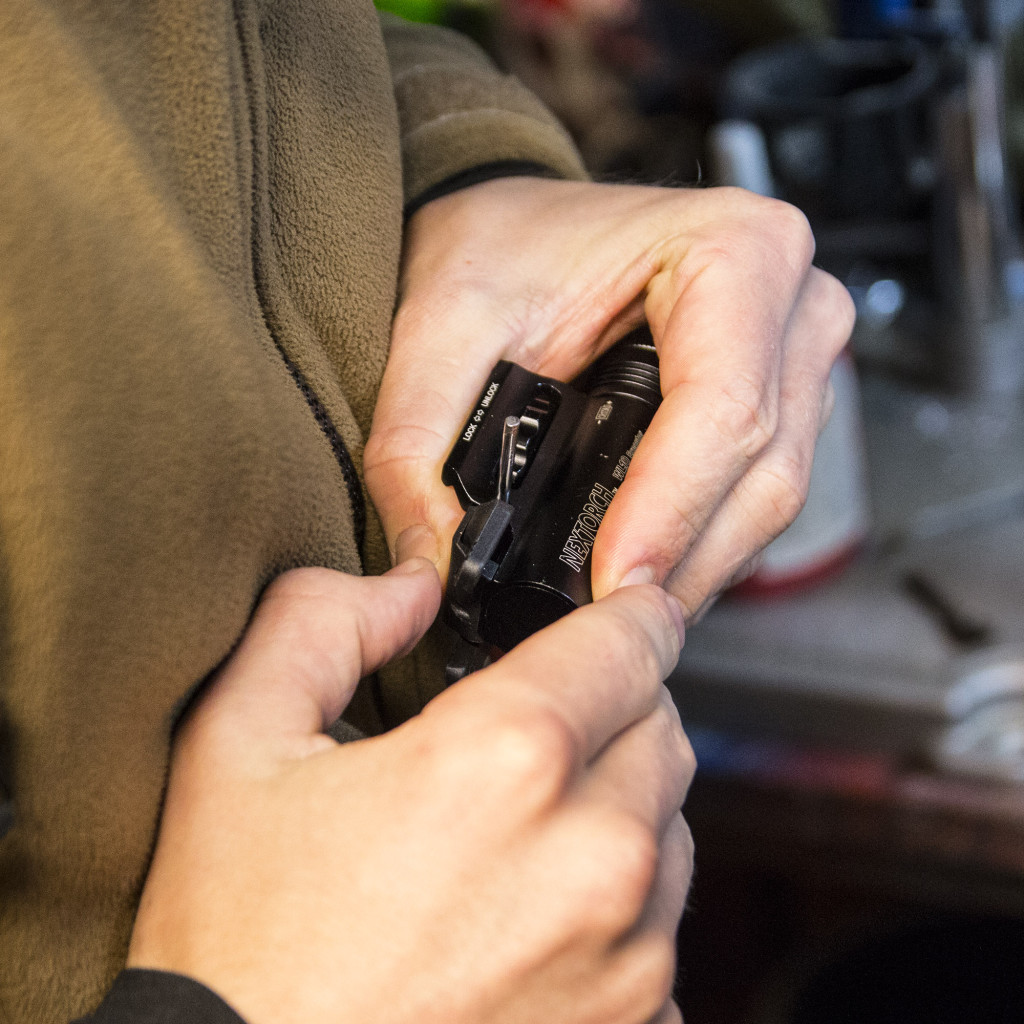 We decided to try to fix the relief problem by filing down the activating stud on the lever.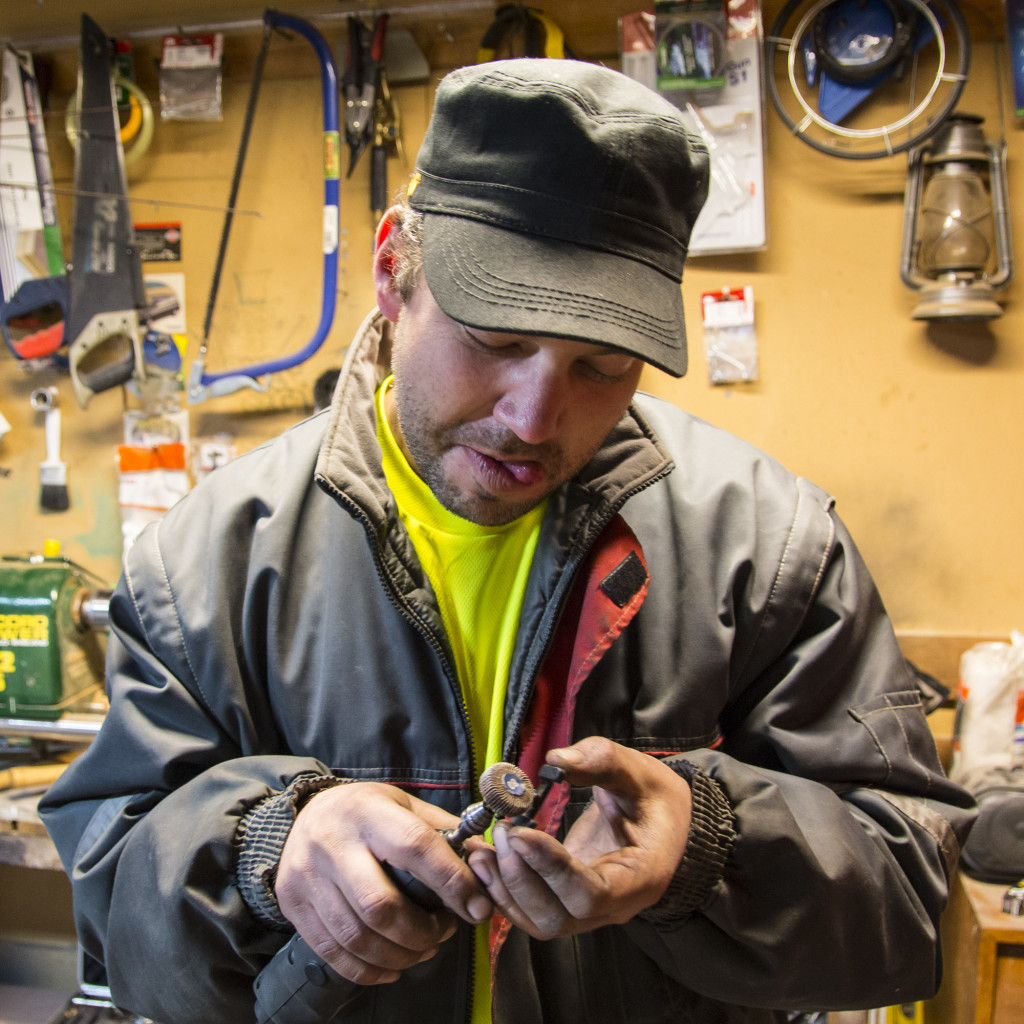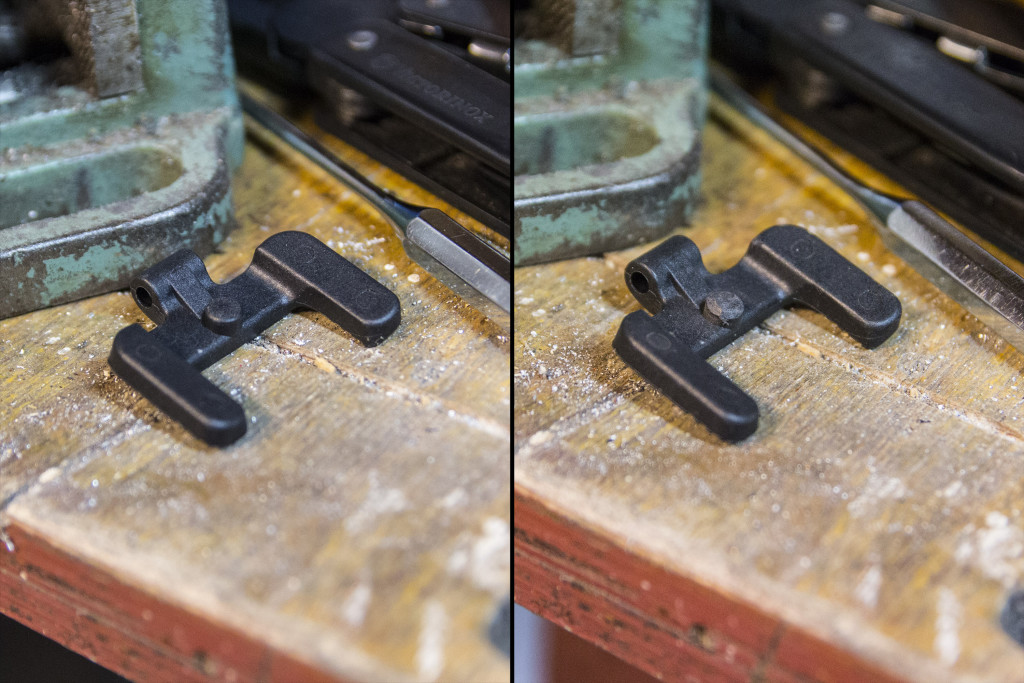 The filed down lever appeared to work as  intended and there appeared to be no more issues with the toggling of the switch, so next we started brainstorming a fix to make the lever more rigid. Currently the only force was the activating button itself so we tried to add an O-ring to make it more rigid.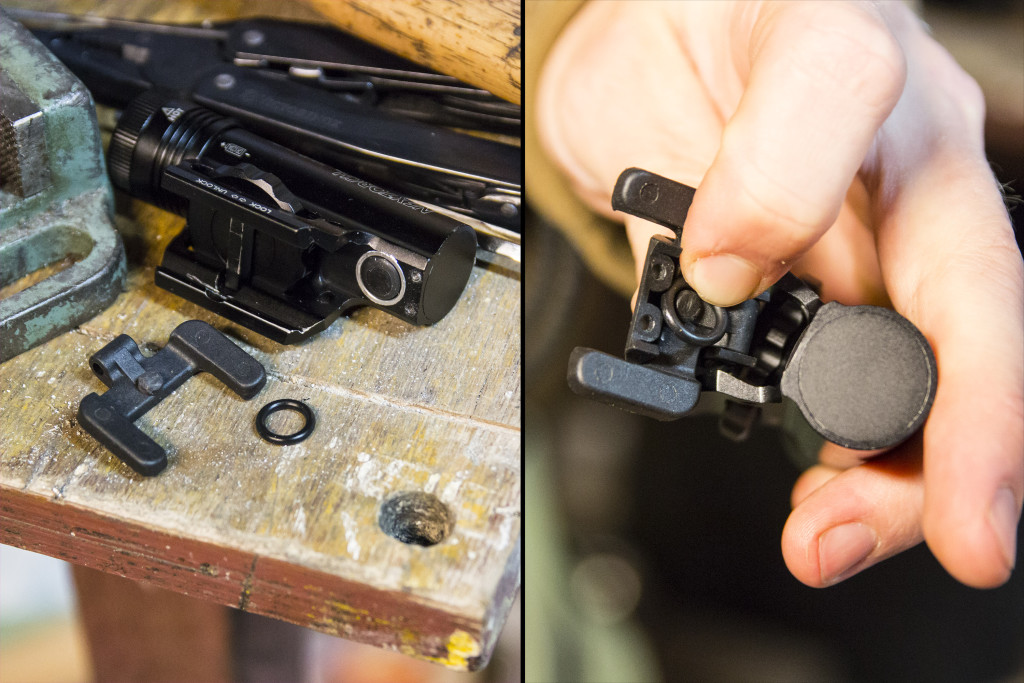 After the O-ring was added, no more recoil related toggling was present. This was verified by slap-test and shooting while mounted on 2011 and CZ Shadow.