I finally received the promised new firing pin from the manufacturer.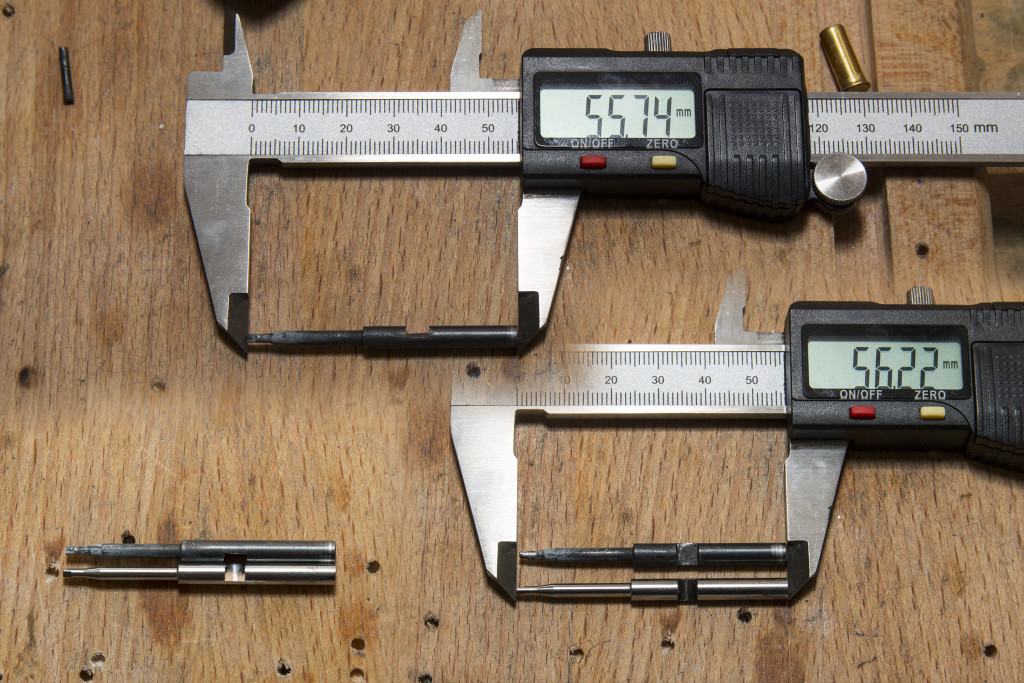 The new enhanced and shiny firing pin is slightly longer from the rear end and thus protrudes about same amount as the original firing pin with little modifications where the retention pin slot was lengthened to allow the counter spring (see bolt-small-parts in the first NEA22 post) to  push the firing pin more backwards.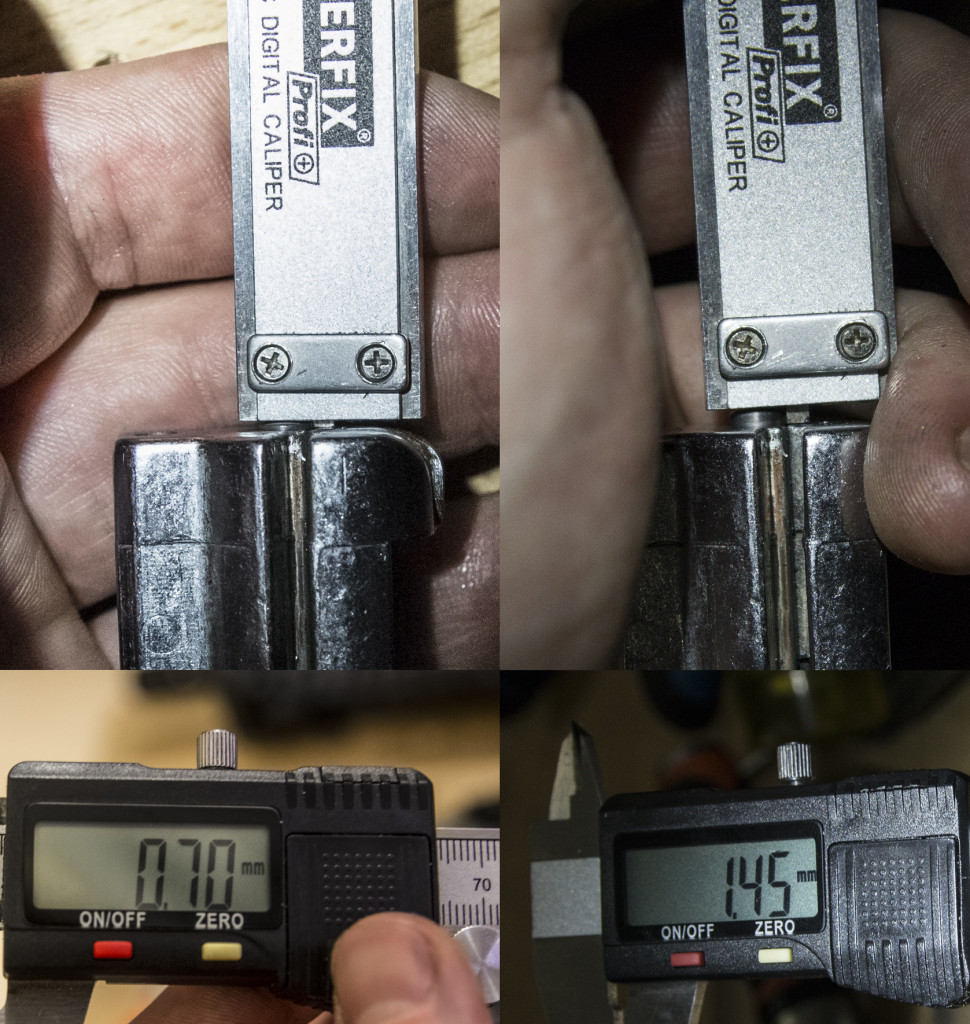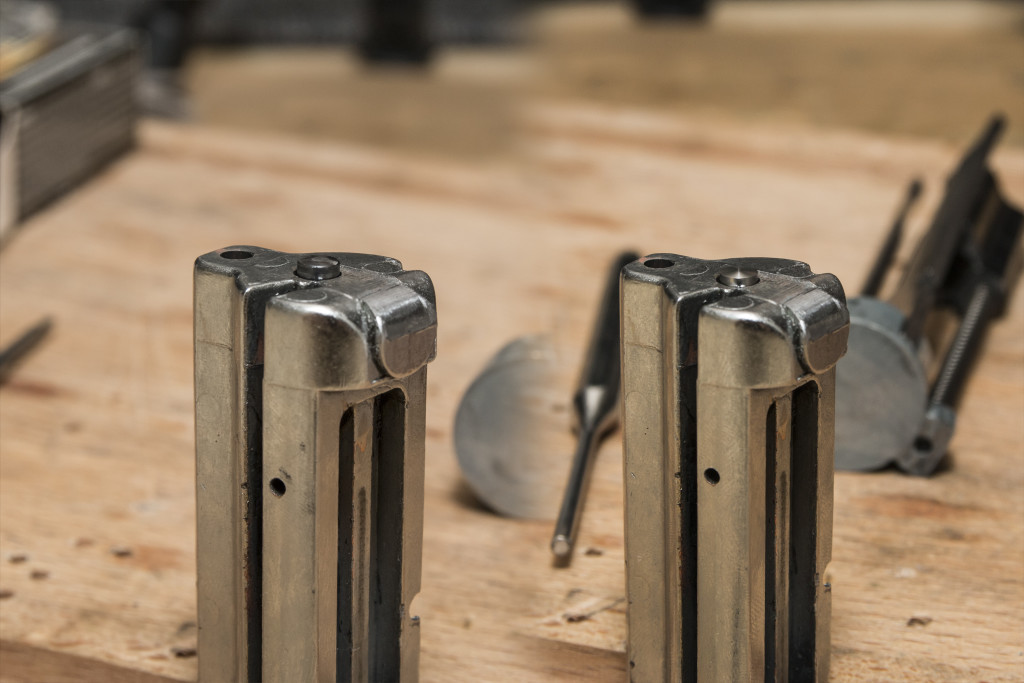 As the enhanced firing pin is longer, it also has an actual connection from hammer to through the bolt face, where the old firing pin relied fully on momentum.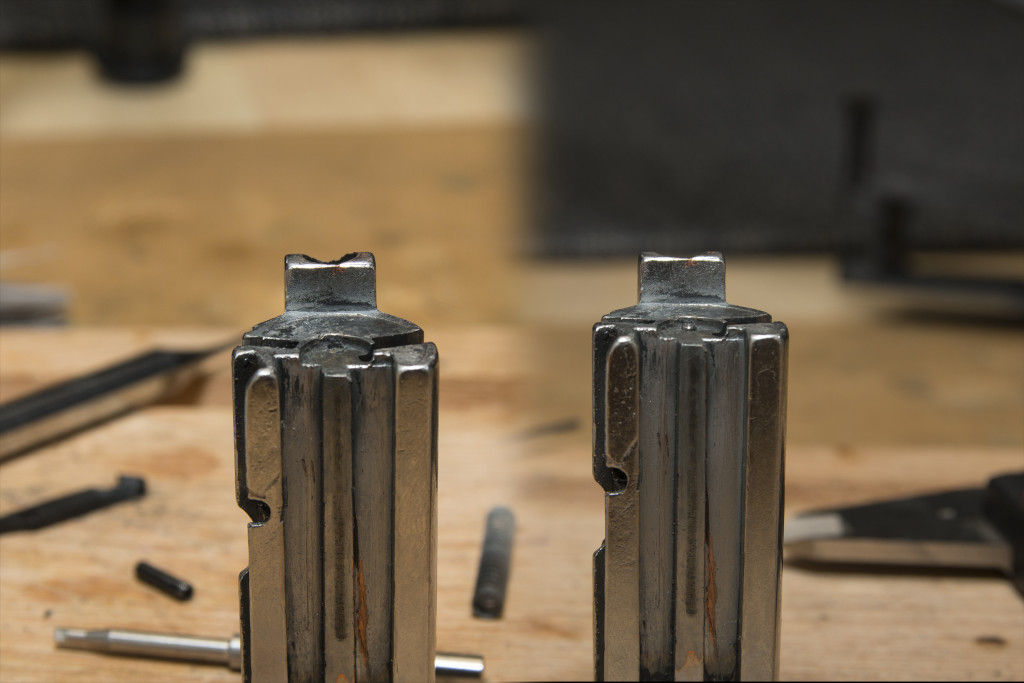 When investigating the action, I noticed that the extractor has very limited movement with a very tight spring.  It seems to compel the bolt to be tilted on the extractor side when bolt is closed without a round. With or without round, it creates a need for little extra push in the end of the bolt cycle for the extractor to yield in the hole in the barrel extension.
I compared the extractor movement with Ruger 10/22 action and it indeed was very tight and limited, so I decided to relief it a little (note: to allow more movement, not to break the extraction). First I though to give the extractor spring little more space on the bolt, but a quick measurement revealed that there were no space to give (that is if I don't want the spring in the firing pin canal..), so I decided to file the rear end of the extractor.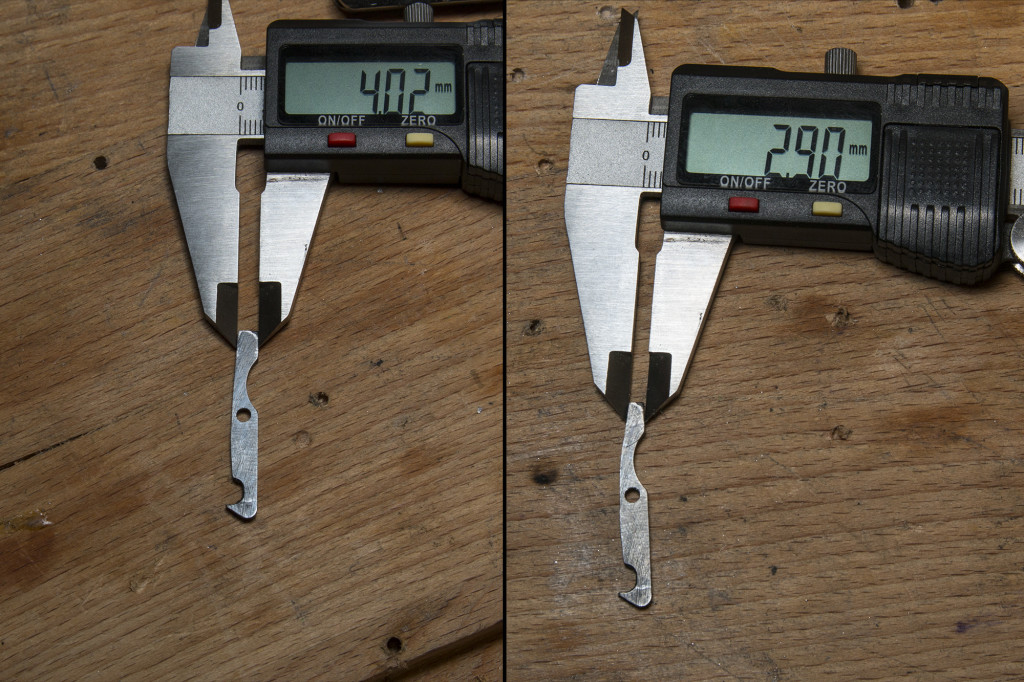 The filing made more space for the extractor spring and thus the extractor acts more lively and yielded much smoother when bolt was closed. I also chambered a few rounds and there seemed to be no problems with the extraction and there certainly shouldn't  be when firing, as the fired casings basically throw them selves out due to the  blow-back nature of the action.
Unfortunately this didn't help as rounds still randomly failed to ignite. There was no difference between different mags, but very high velocity rounds seemed to work the worst.  The failure-to-fire rounds had marks from firing pin, but no ignition and most of those rounds fired when re-chambered.
— to be continued —
Next part: part V

---
Previous parts: NEA15-22 part I, part II, part III