I have been looking for a 15″ slim keymod freefloat(s) for my AR build(s) and I found multiple manufacturers with suitable freefloats, like BCM, Leapers, Noveske, MI, etc. but these are from not very easy to nearly impossible to acquire to Finland.
So I came across a "noveske NSR" on AliExpress.com. Thinking that maybe it is a "night shift" or "back door" model from the actual factory, maybe an airsoft rip-off, but the price was pretty good, so one was ordered.
When the float finally arrived, it seemed sturdy and pretty well finished (including the Noveske engravings). A closer look and the installation process gave away some cues for the cheaper price. Another friend of mine ordered the same float in 9 inch and said instead of nice engravings, he had some shitty laser engravings.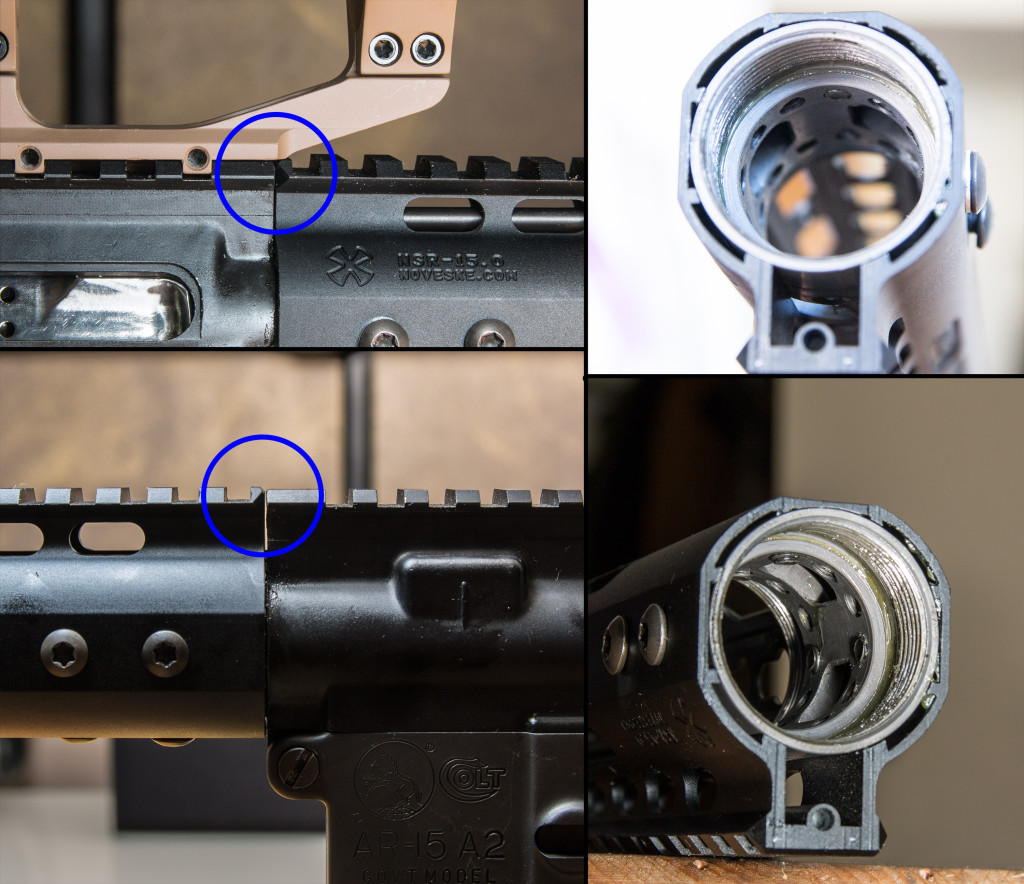 As you can see from the above picture:
Top rail is not in level with the rail on the Upper Receiver –> you cannot install a s cope mount as front on the upper as you can, without filing down the first ridge on the freefloat
The wall thickness is not equal, the bottom is thinner than the side walls
Mounting screws protrude inside the barrel nut (lower right on the picture) –> they will contact barrel, but this was fixed by some filing and spacers (top right)
The barrel nut is also threaded from both ends to give different indexing for the float (because the gas-tube is "free" due to the slimness of the float and barrel-nut). Unfortunately only one thread was usable and the other one got stuck after few revolutions.
I managed to get it indexed with the functional thread without a need for any shims and next was to check the clearance with SLR Sentry 7 gas-block.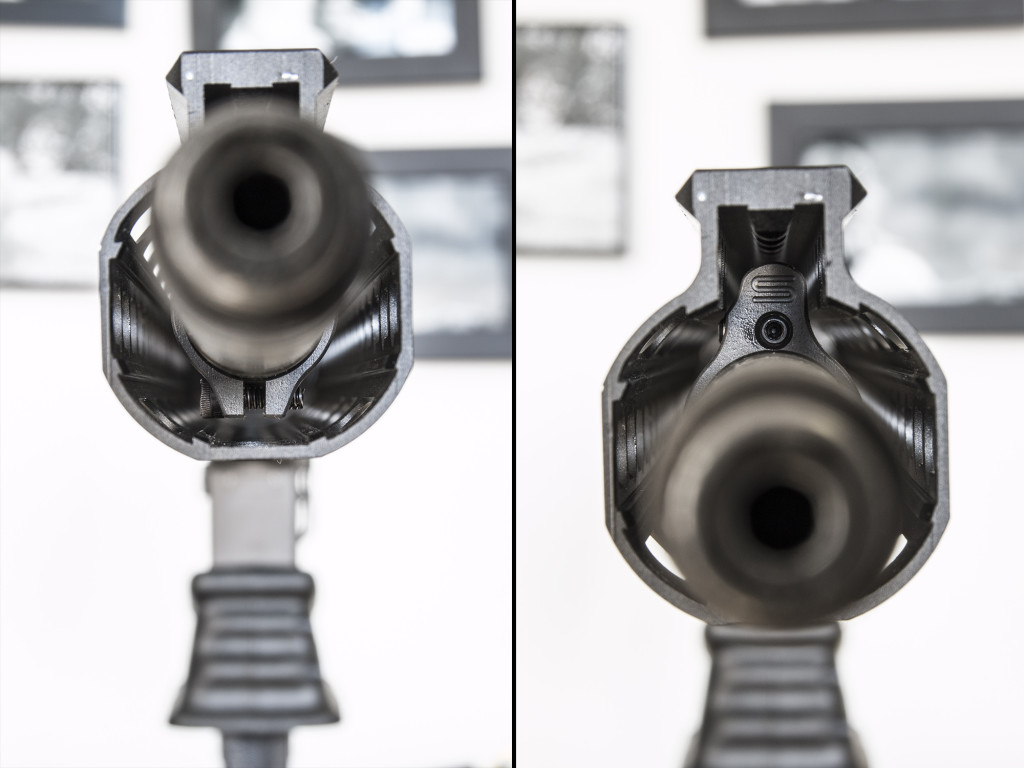 Before installation, I was worried how the clamp-on model of the Sentry7 would clear and as can be seen from the above picture, there is plenty of space on bottom. The top was very tight fit at the leaf-spring part of the gasblock, so I decided to Dremel a little relief to the float.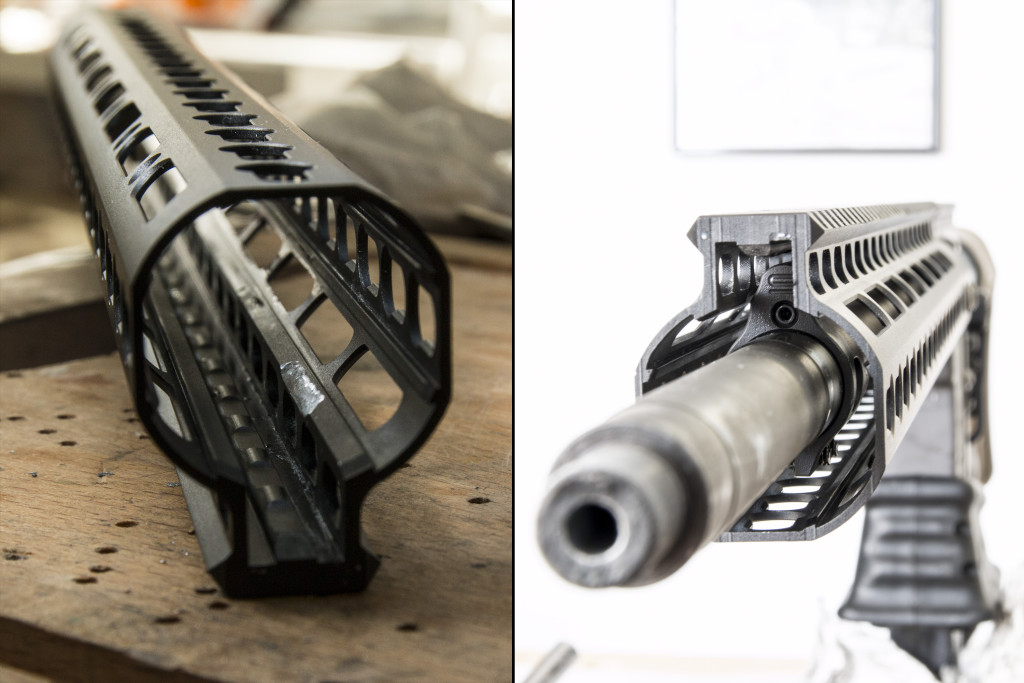 After installing, I tried to twist and bend the float, but was not able to deform it enough to touch the gas block or if not at all.
So far: Mission accomplished
Also I did not notice any problems during a 150 round sight-in and gas-adjustment.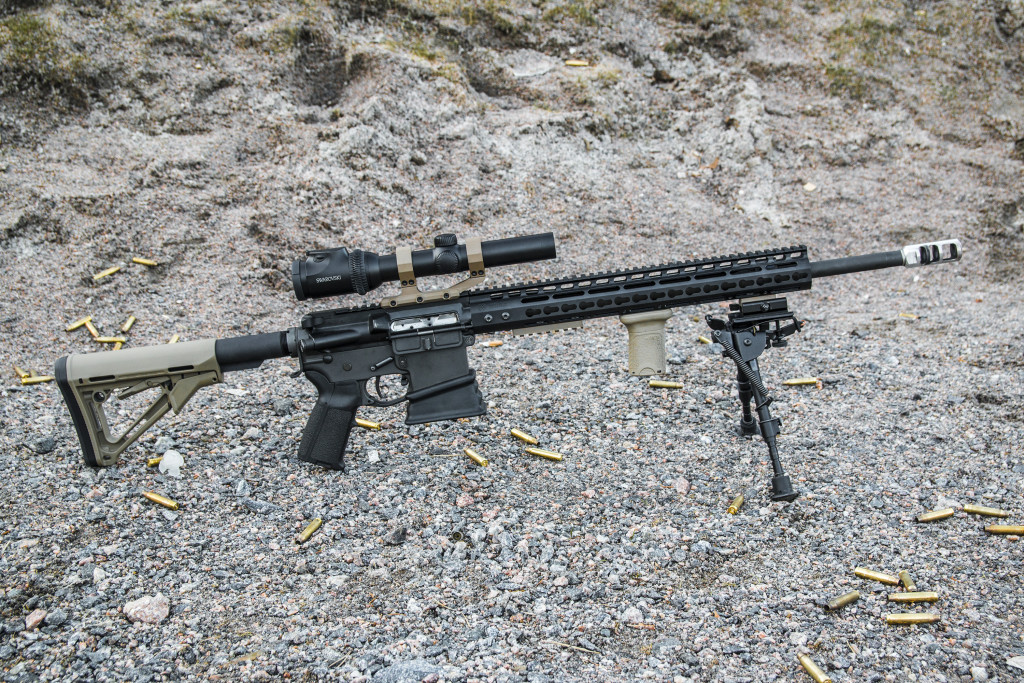 Also no problems or drastically changing POI was noticed while  shooting around 300 rounds @ 150m and 300m on the next day.