I've been looking for a while for an adjustable AR15 gas block that has adjustment with "clicks" to measure the setting and also keep the adjustment without any thread-lock.
So far I have found two manufacturers with such products, SLR Rifleworks and Syrac Ordnance.
Now I finally got my hands on one, the SLR Sentry 7 Clamp On model.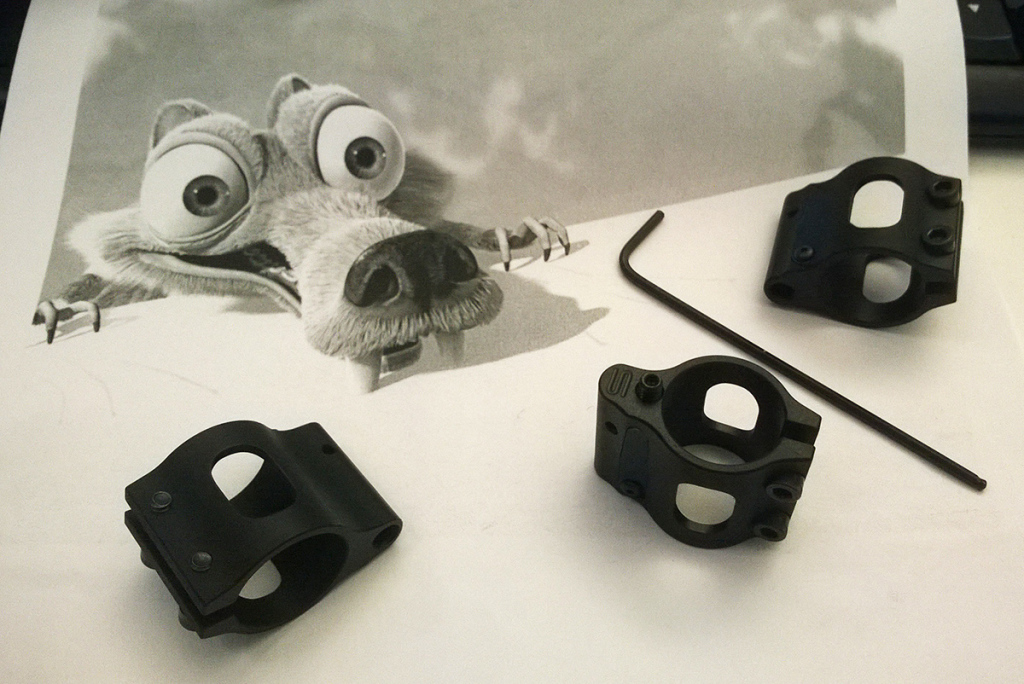 The actual model is SLR Rifleworks Adjustable Sentry 7 Stainless Steel .750″ Gas Block with Melonite QPQ Finish (SA7-SS-CN).
The package included the gas block with gas tube pin, adjustment hex-tool, manual and an SLR Rifleworks sticker. The hex-tool is nice to have and I was really impressed about the small size, low weight (manufacturer states 1.3oz / 36.9g, but I haven't got a proper scale to verify) and the high level on finishing of the gas block itself.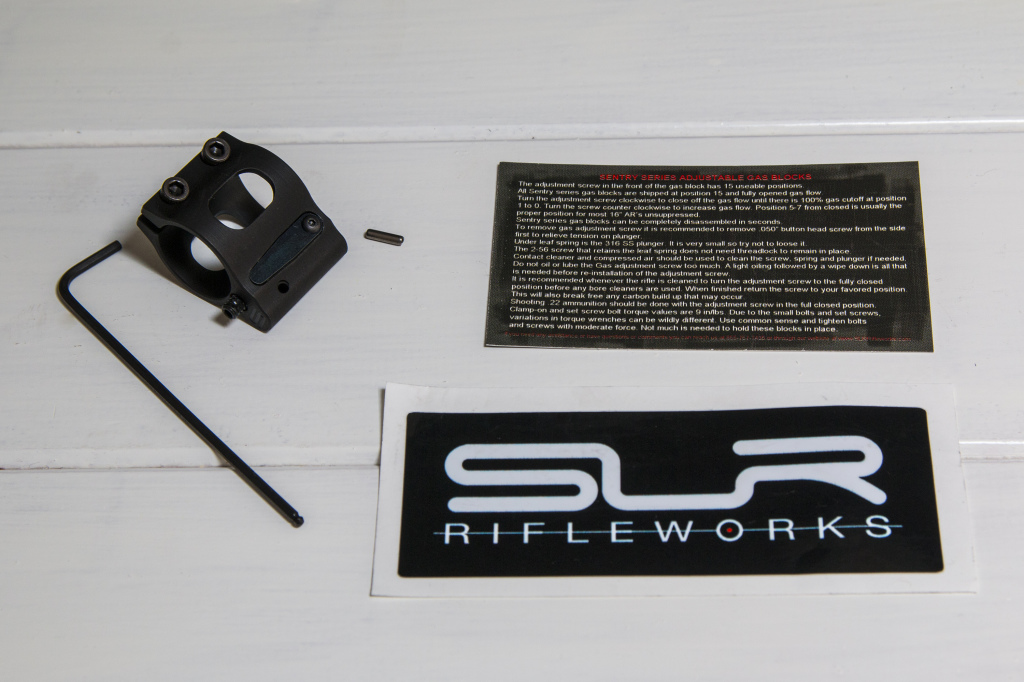 The "manual" contained simple but enough instructions for installation, usage/adjustment and maintenance.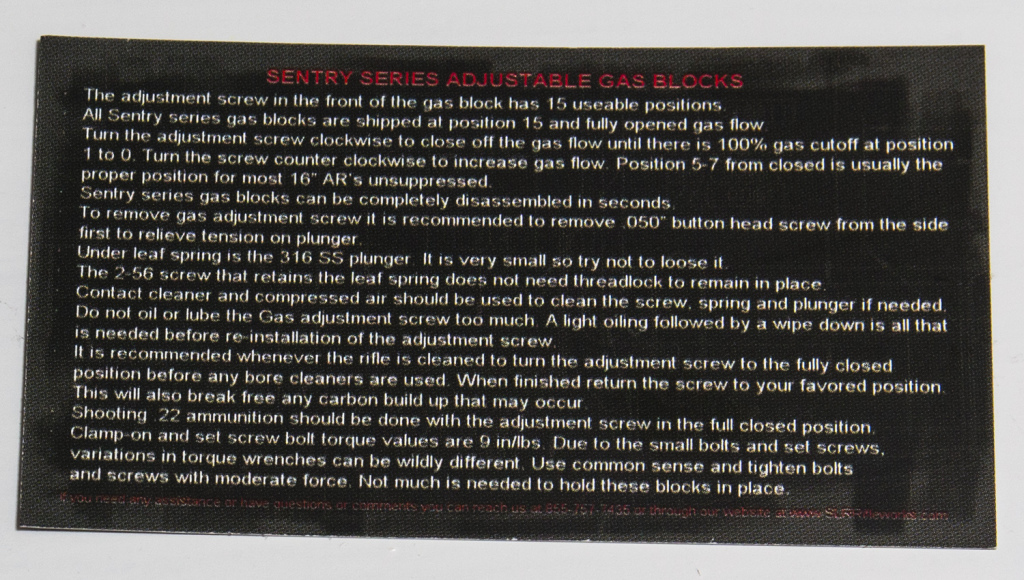 Manual states about 15 useable positions with 0/1 being fully closed. I measured 16 clicks from 0 to fully open, as depicted below by the pictures.
The adjustment has three clicks / revolution and this is enforced with a leaf spring, a plunger (as stated in the manual, I didn't find small enough hex-tool to take the block apart) and the adjustment screw has three grooves machined on its sides, 1/3rev apart.
As you can see from the pictures below, the actual gas adjustment part of the adjustment screw, is a clean cylinder with no thread to get dirty and stuck.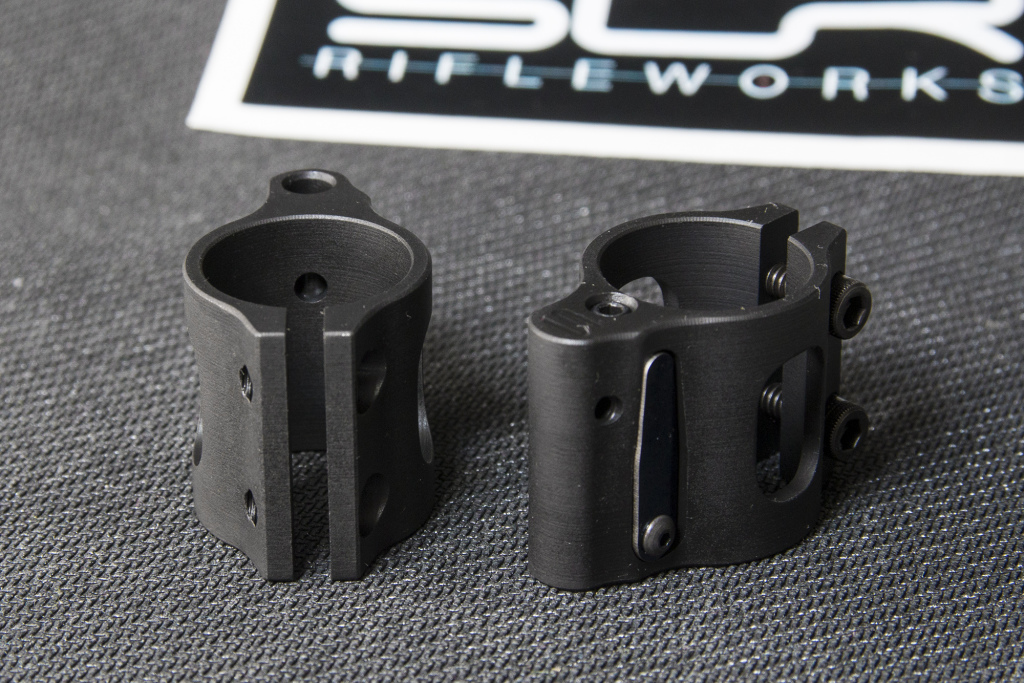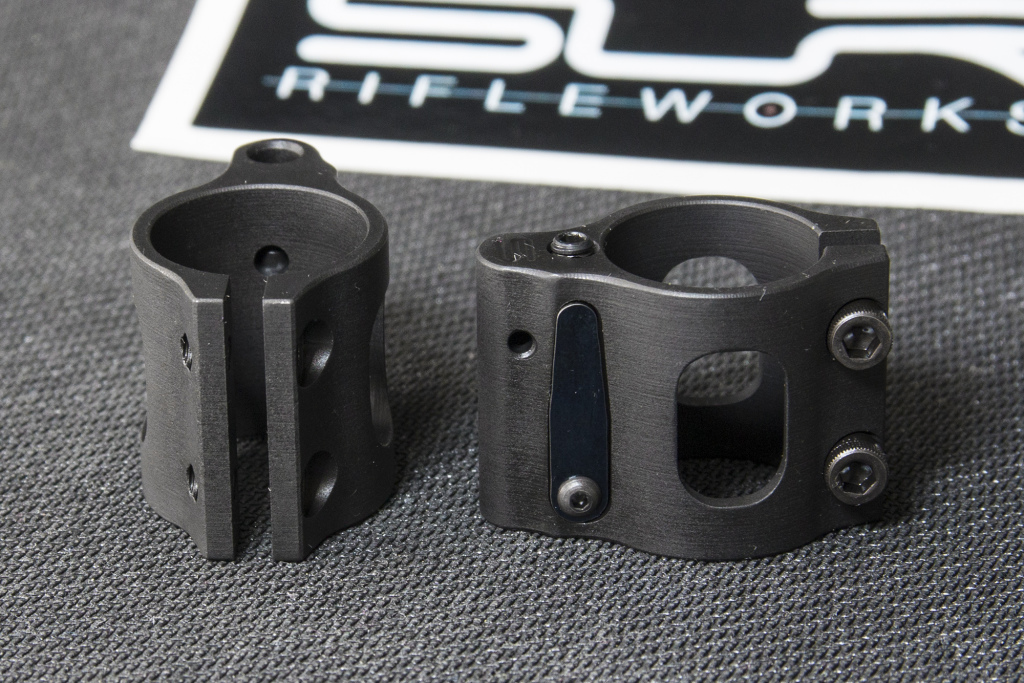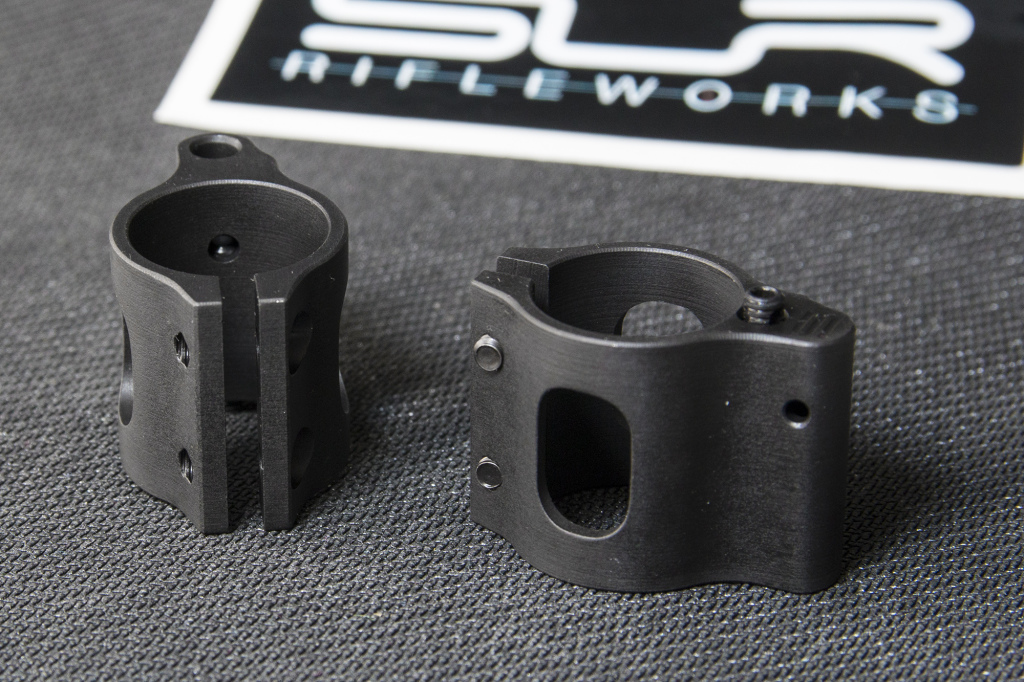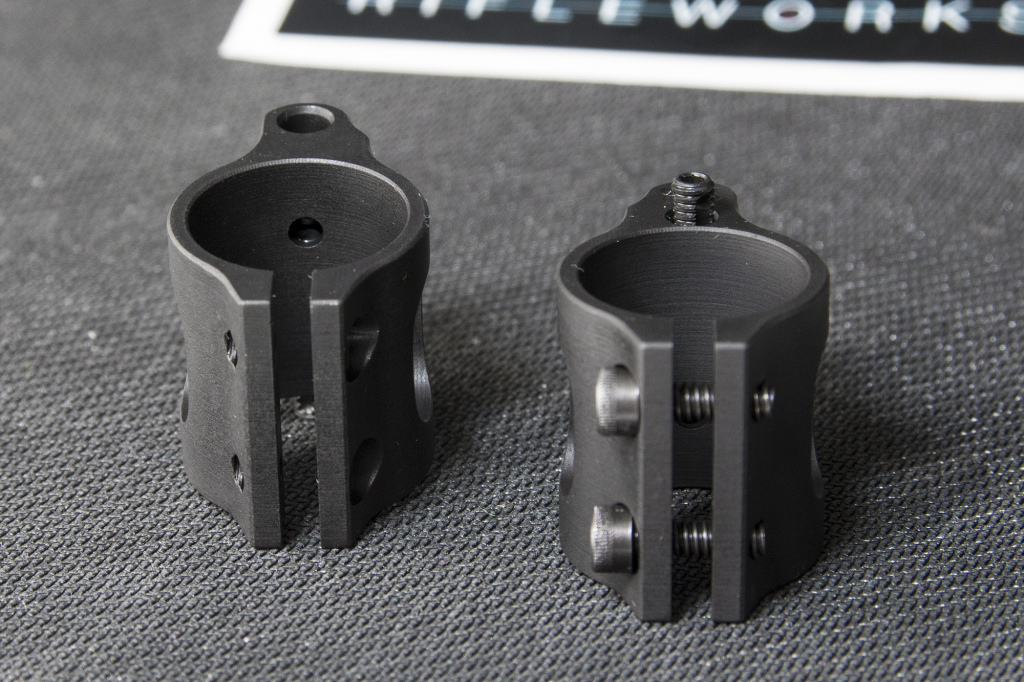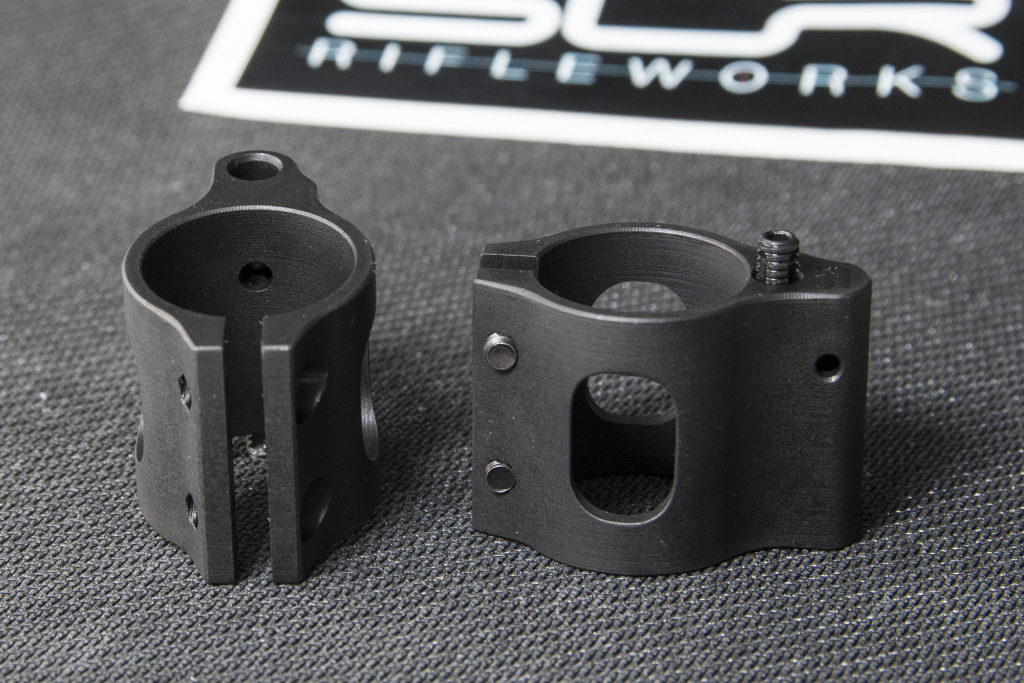 The gas block is supposed to be a part of my IPSC Open Division rifle build and as it is currently the only part in the build, I currently have no actual hand-on tests, only pictures about the block itself.
**** UPDATE on 2015-07-01 ****
Apparently it is recommended to close the gas adjustment during cleaning. I did some shooting-in for my new barrel, which required a lot of cleaning solvents. After shoot-in + around 1000 rounds I noticed that the *clicks* were barely noticeable on the adjustment and I took the block apart.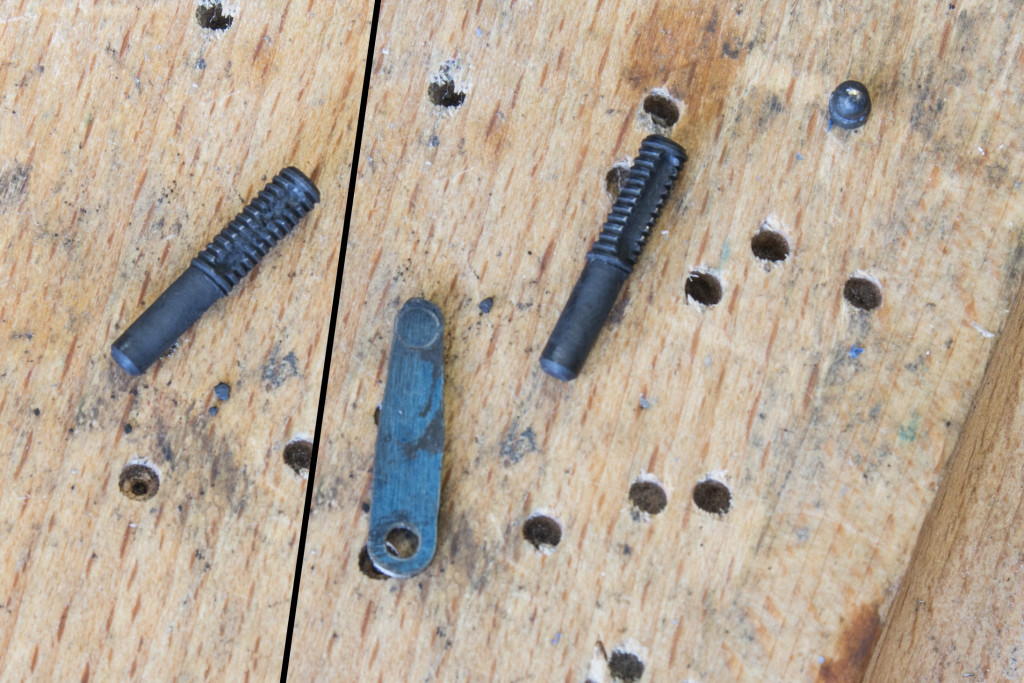 As you can see, there was a lot of fouling in the adjustment rifts. After cleaning, the *clicks* were again well noticeable.