The plot thickens..
I had cleaned the rifle, done a little polishing and then of to range for test firing.
First 50 rnds (2 mags) seemed to be discharged without any problems, but then the problems started. Around 20% of the rounds failed to ignite on first try, but most ignited on second try, after being put back to magazine and re-cycled into the gun.
I collected some examples of fired casings and also some non-ignited rounds to check the firing pin markings. Then I also noticed that the first 50 rounds were not so successful and had included some bulged and deformed casings.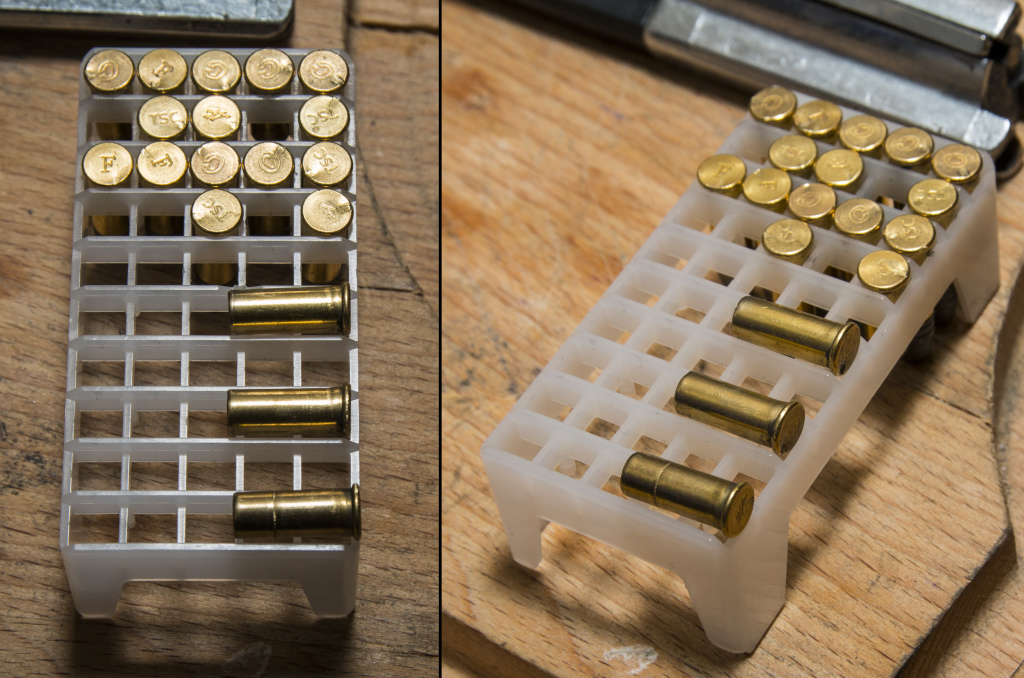 I then started investigating what could be the issue this time and it seems to be the bolt to blame.
1) The machined recess for the round to seat has very uneven edges: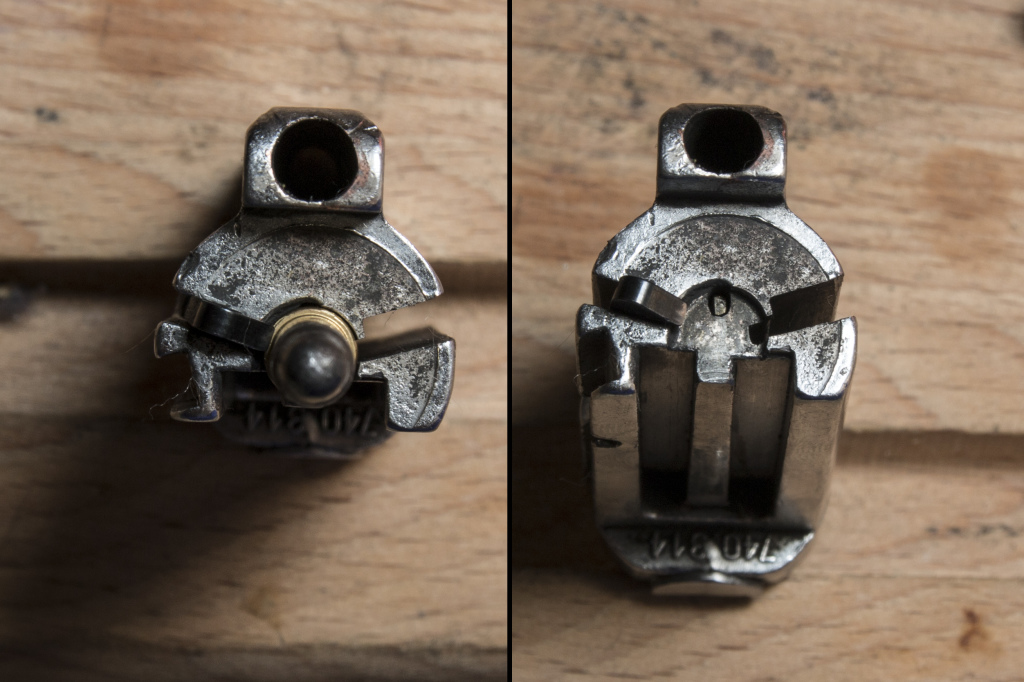 2) The recessed part of the bolt face is not parallel to external bolt face and this equals that the round might not be properly seated while chambered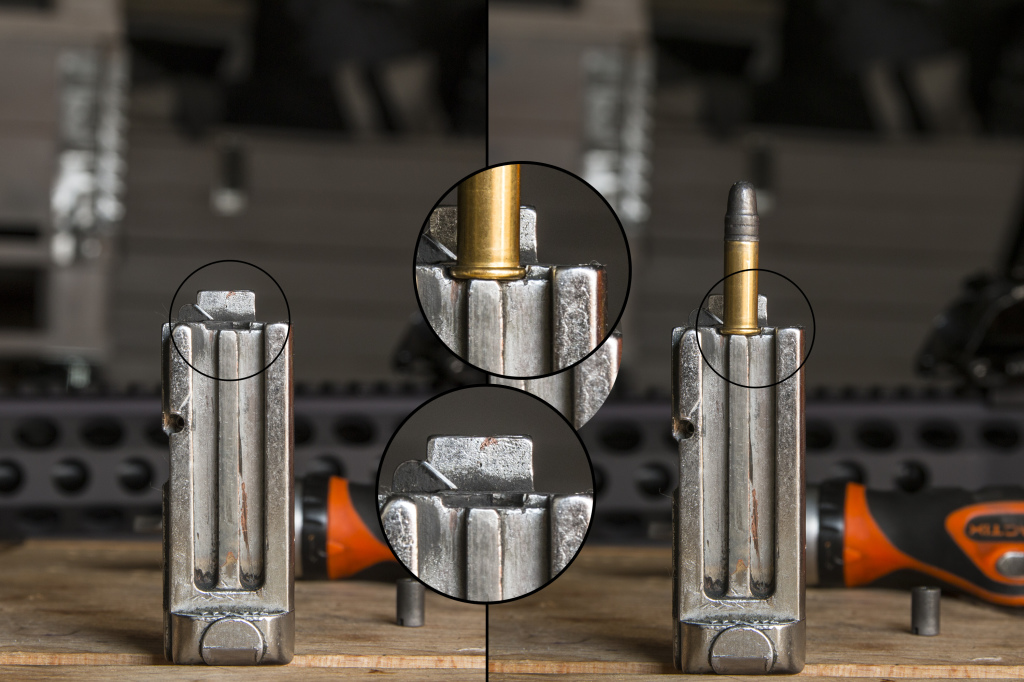 I chambered one round and the took the lower receiver of for further investigation. There seems to be pretty significant gap on the left, between the bolt face and the chambered round. At first, this seemed a little inconsistent with the previous picture about the misalignment between seating and the bolt face, but further analyzing suggests that the round is even more out of place and appears to be resting on the little notch seen on right in the above picture.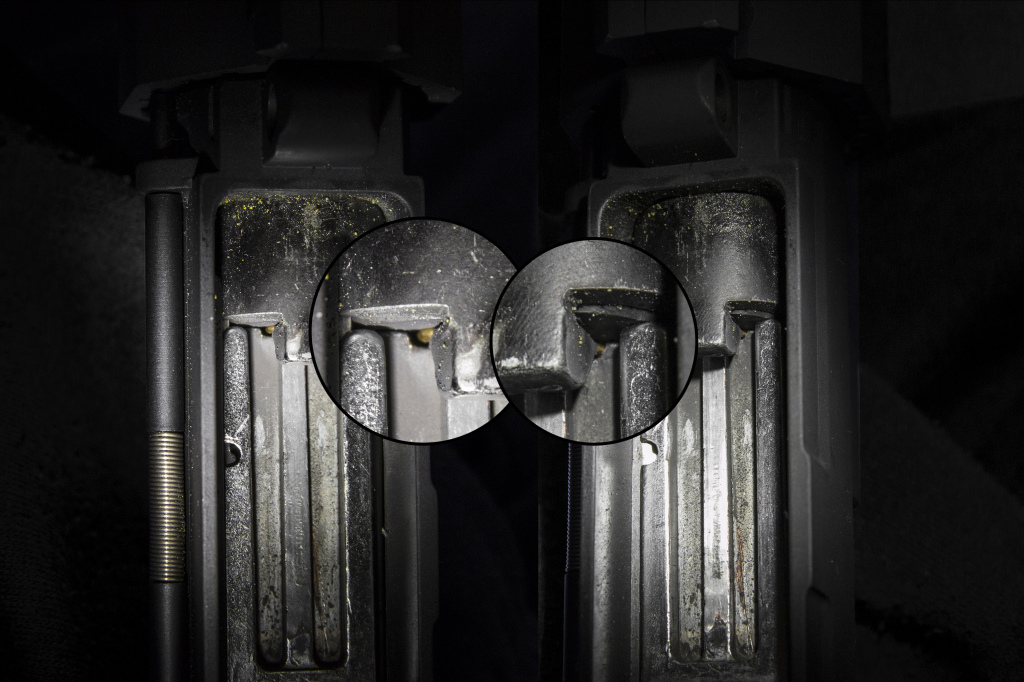 The importer suggested that the deformation of the casings could happen if the chamber had too large bevels on barrel face, but I don't think that is the case: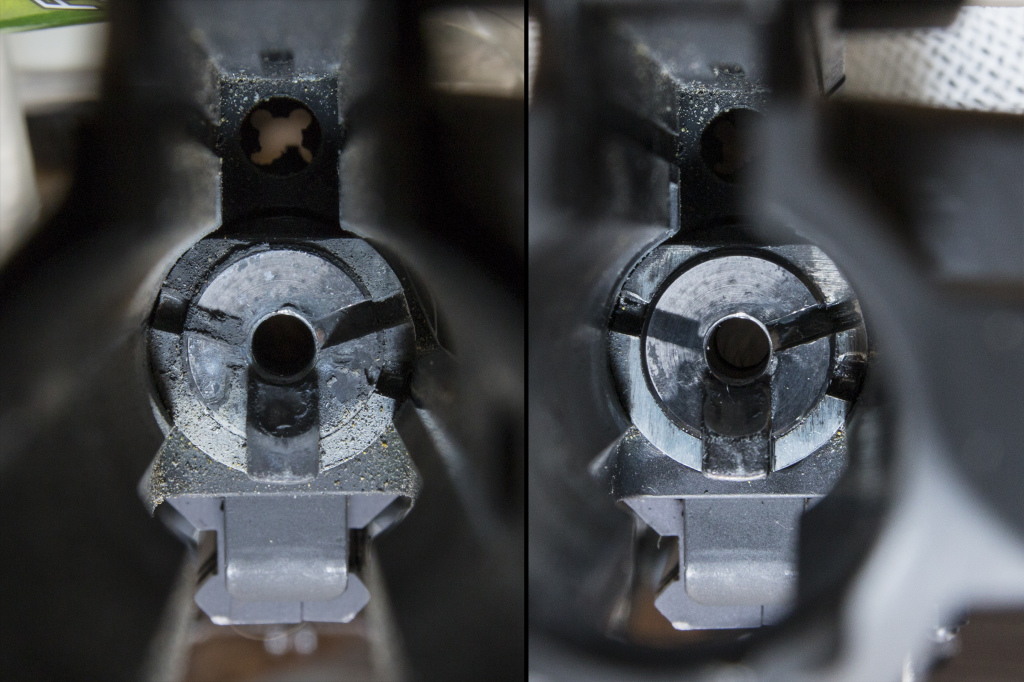 ---
Continued in NEA15-22 part IV, previously: part I and part II