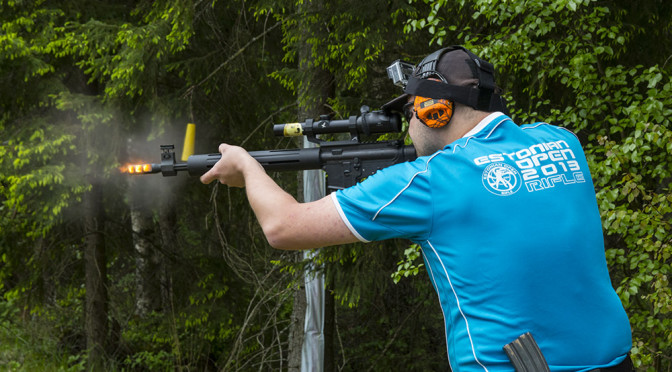 Special Squad took part in Pikijärventie 2015 which was an SRA competition with 7 stages. The stages were well built and adequately challenging without being too complicated or memory games. The theme was "Operation Overlord" (Allied code name for Battle of Normandy). Stage descriptions in Finnish, with pictures
Stage 1 was a "sniper stage" with targets from 200 to 500m and allowed to be shot with a larger caliber rifle including a proper scope. The used targets were Jasters, a type of electronically functioning (reset, set up/down) large metal sheets. The organizer provided a .308 AR with a Leica scope, free of charge. Only one of us was able to shoot all 6 of the targets (200, 300, 2×385 and 2x500m) with the help of his own and familiar AR-10..
Stage 2 had a tank prop and it was nice and fast shooting with some close-up papers and 6 Jasters in a little distance. Stage 3 was a pistol stage with some paper targets and four poppers that were required to be shot strong hand only. Stage 4 had a very slow sledge that was activated from front of the stage, by the sandbags.
Stage 5 was nice variation from most of the stages we have shot. It simulated being stuck in a tree with a parachute! On stage 6 there was a Sig made AR-15, provided by organizer and readily set up with four rounds in the mag. In start you had to rack, shoot two papers, make safe and leave the rifle, continuing with pistol. Stage 7 was sort of a run and gun with shotgun, requiring minimal 16 shots.
We had two team entries, one for open (avoin) and one for standard (vakio). In combined results the open team won and standard team came second. Individually we won the lady category, had second on standard division and third on open.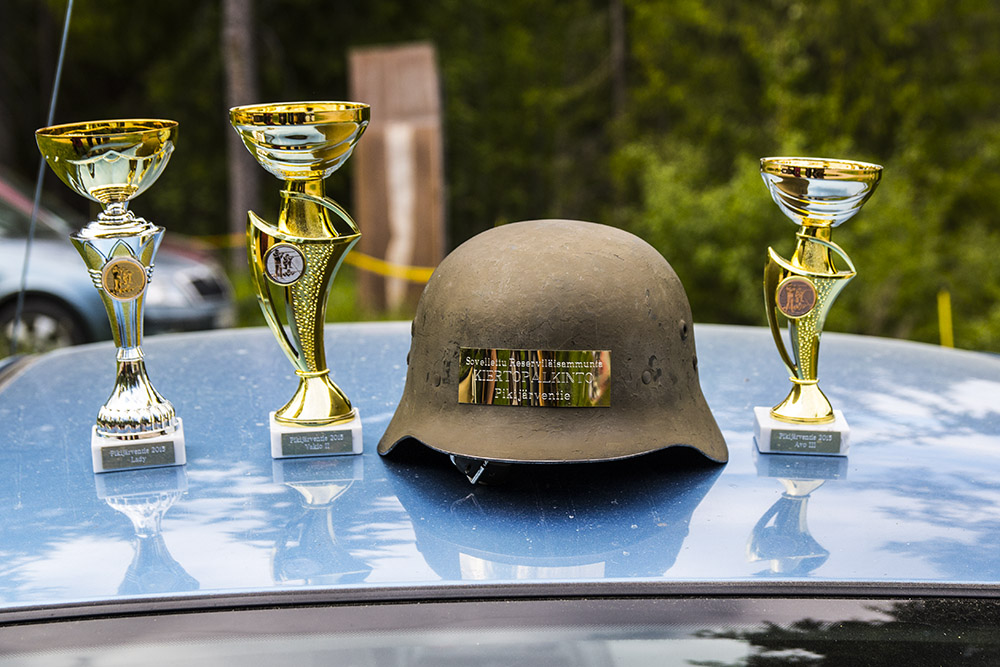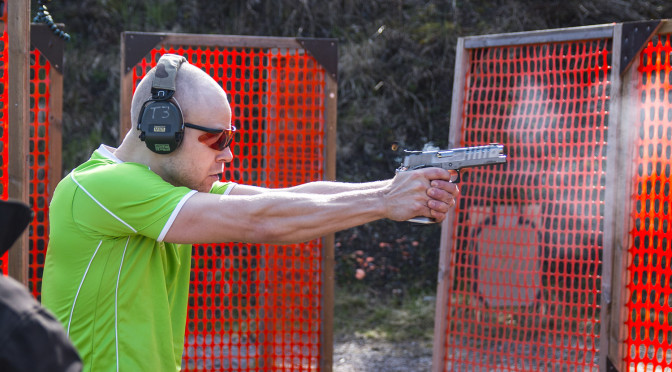 Pictures from the part two of the Loimaa Cup 2015 (Pistol match).
Shot on 2015-05-03, ordered by stage numbers (shooting order was: 3-4-5-6-1-2).